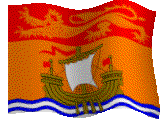 Maugerville grantees

Between the year 1759 and 1783 ( the year of the arrival of the Loyalists) many English settlers came to the River St John, they were the true pioneers. There were some traders, they settled in Maugerville, retired officers who settled inland and refugees driven inland by privateers

In 1759, Governor Lawrence offered land to the English making them all kind of other nice promises. The first man to take advantage of it was James Simonds of Woburn, Massachusetts. James or a member of his family lived on this 10,000 acre estate bought from Charles Morris, it began at Mill Creek, below present Fredericton. A Grandson Colonel Edward Simonds moved to the old house in 1843 and remodeled it.

James Simonds and his cousins James White and William Hazen formed a trading company with headquarters at Newburyport with Hazen and another cousin by name of Blodget in charge. In 1764 Simonds and White took a party of thirty people to the Saint John River and established an English settlement.

Among those 30 people were
MOSES TRUE
MOSES KIMBALL
BENJAMIN DOW
BATHELDER KING
EDMUND BUTLER
WILLIAM PICET
JOHN NASON
JOHN HUNT

GEORGE BERRY
SIMON HILYARD
EBENEZER FOWLER
EZEKIEL CARR


BENJAMIN WIGGINS
BENJAMIN WINTER
THOMAS JENKINS
ETC...
Hazen , Simonds and White, exported annually to England from their trading post, at the mouth of the St John river, 4000 beaver skins , musquash, otter, mink, fisher, marten, fox, racoon, wolverine, bear, lynx, deer, moose, feathers etc...

In the summer of 1761, a large number of families under leadership of Francis Peabody arrived at the present Maugerville , having embarked on two schooners from Newburyport. The township was for a time called Township of Peabody. In 1762 Peabody built the first frame house of New Brunswick and later sold it to James Simonds.. Two daughters of Peabody married the cousins James White and James Simonds.

The following list is the first Maugerville grantees and many of these settlers and descendants later moved to Fredericton..
Granted in 1761
PETER MOORE
SAMUEL NEVERS
JOSEPH GARRISON

RICHARD KEMBELL
DANIEL PALMER
JOHN WASON

THOMAS BARKER
JOHATHAN SMITH
ISAAC STICKNEY

JACOB BARKER JR.
HUMPHREY PICKARD
JEREMIAH BURPEE

EZ. SAUNDERS
DAN JEWITT
JACOB BARKER

JOHN BURPEE
JEREMIAH BURPEE
SAMUEL TAPLEY

NATHANIAL NEWMAN
SAMUEL WHITNEY
MATHEW WASON

EDWARD COYE
RICHARD ESTY
JOHN ESTY

ZEBULON ESTY
SAMUEL UPTON
JOHN RUSSEL

NEH. HOWARD
JOSHUA MAUGER
CAPT. FRANCIS PEABODY

AMMI HEWLET
HUGH SHIRLEY
DAVID BURBANK

BENJAMIN BRAWN
JOSEPH BUBER
JAMES SIMONDS ESQ.

GEORGE MUMS
EVAN MUMS
OLIVER PEABODY

NATHAN EAMES
OLIVER PEABODY
SAMUEL PEABODY

AMMI HOWLET
JOHN HALL
WILLIAM HARRIS

SAMUEL McKEEN
JOS DUMPHEY
PHINEAS NEVERS

JOHN SMITH
RICHARD PEABODY
NATHANIEL RIDOUT

JOHN WHIPPLE
BEAMSLEY PERKINS GLASER
ISRAEL PERLEY

WILLIAM McKEEN
HUGH SHIRLEY
JEDEDIAH STICKNEY

ELIAS NEVERS
THOMAS CHRISTY
HUGH QUINTON

ENOCH DOW

MOSES DAVID

RICHARD ESTY

WIDOW CLARK

Voted in Council to be granted between 1767 and 1783
Gilles Tidmarsh Jr.
Moses Pritchard

William Saunders
Gilles Tidmarsh

Gervas or Jarvis Say
John Whipple

Elisha Nevers
Richard Barlow

James Vibart
Thomas Rous

Johathan Parker Jr.
Benjamin Atherton

Jeremiah Howland
Dan and Moses Palmer

Jacob Barker
Moses Pickard

Joseph Clark
Jacques Fred. W. Desbarres

Georges Hayward
Asa Perley

Samuel Hart
Charles Morris Jr.
**NOTE**
Should anyone have any history bits or family history they want to share
just email it to me and I will be happy to place it here